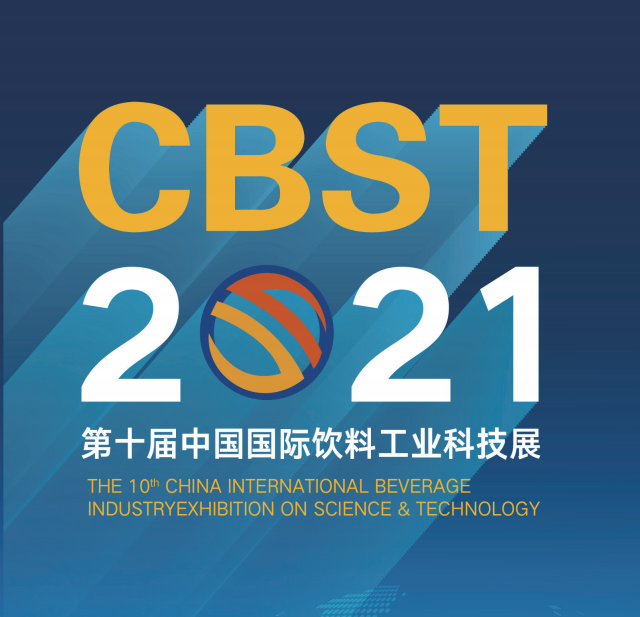 2021 CHINA INTERNATIONAL BEVERAGE INDUSTRYEXHIBITION ON SCIENCE & TECHNOLOGY

Date: 16-18 November 2021
Stand: 2K44-45
Sincerely welcome friends from domestic and foreign beverage industry chain enterprises to gather in Shanghai again to participate in CBST2021
The 10th China International Beverage Industry Technology Exhibition.
CBST China International Beverage Industry Technology Exhibition, founded in 2003, held every two years, is China's leading
A professional brand exhibition of the whole industry chain with beverage industry technology as the main body. After 18 years of development and innovation, CBST's
The scale of the exhibition has been steadily increased, and its professional quality has been widely praised. It has now developed into a leader in the beverage industry in China and even Asia.
The most influential professional brand exhibition in the region has become a leader in the development of China's beverage industry and promotes the entire
An excellent platform for industry chain exchanges.
After years of innovation and refinement, CBST has attracted full support and on-site exhibitions from many well-known beverage companies.
Many domestic and foreign exhibitors have actively registered and participated actively. Relying on the China Beverage Industry Association to be strong in the beverage industry
With great influence, through the establishment of a display and exchange platform, it helps exhibitors to make a concentrated appearance of new technological achievements.
To enter into exchanges and negotiations to help companies find the blue ocean in the market; through the development of rich and pragmatic concurrent activities, continue to promote
Material industry technological innovation, transformation and upgrading and sustainable development. Known by the industry as an important industry event every two years!
In order for your company to have a more detailed understanding of the CBST2021 exhibition information, and to smoothly arrange the various work of the exhibition,
The CBST Exhibition Organizing Committee has organized and compiled this manual. Please be sure to read this manual in detail by the person in charge of your exhibition.
Submit relevant application forms as required by time.
If you have any questions during the exhibition, you can go to the "Exhibitor Registration Counter" in Hall 2 of the exhibition hall for help
help. It will be our honor to serve you! I wish your company a smooth exhibition and a full harvest!